The Impact of the Nuremberg and Tokyo International Military Tribunals on the Establishment of the Principle of Individual Criminal Responsibility in the International Criminal Law
Abstract
Advancement of the international justice system is one of the fundamentally important issues for the development of international criminal law. The rise of the ethnic, religious, or racial conflicts globally, is becoming a root cause of the gravest crimes against mankind, determined by the international community as - International Crimes. Consequently, the issue of the imposition of the individual criminal responsibility upon the perpetrators of international crimes is becoming especially relevant on the national as well as international levels.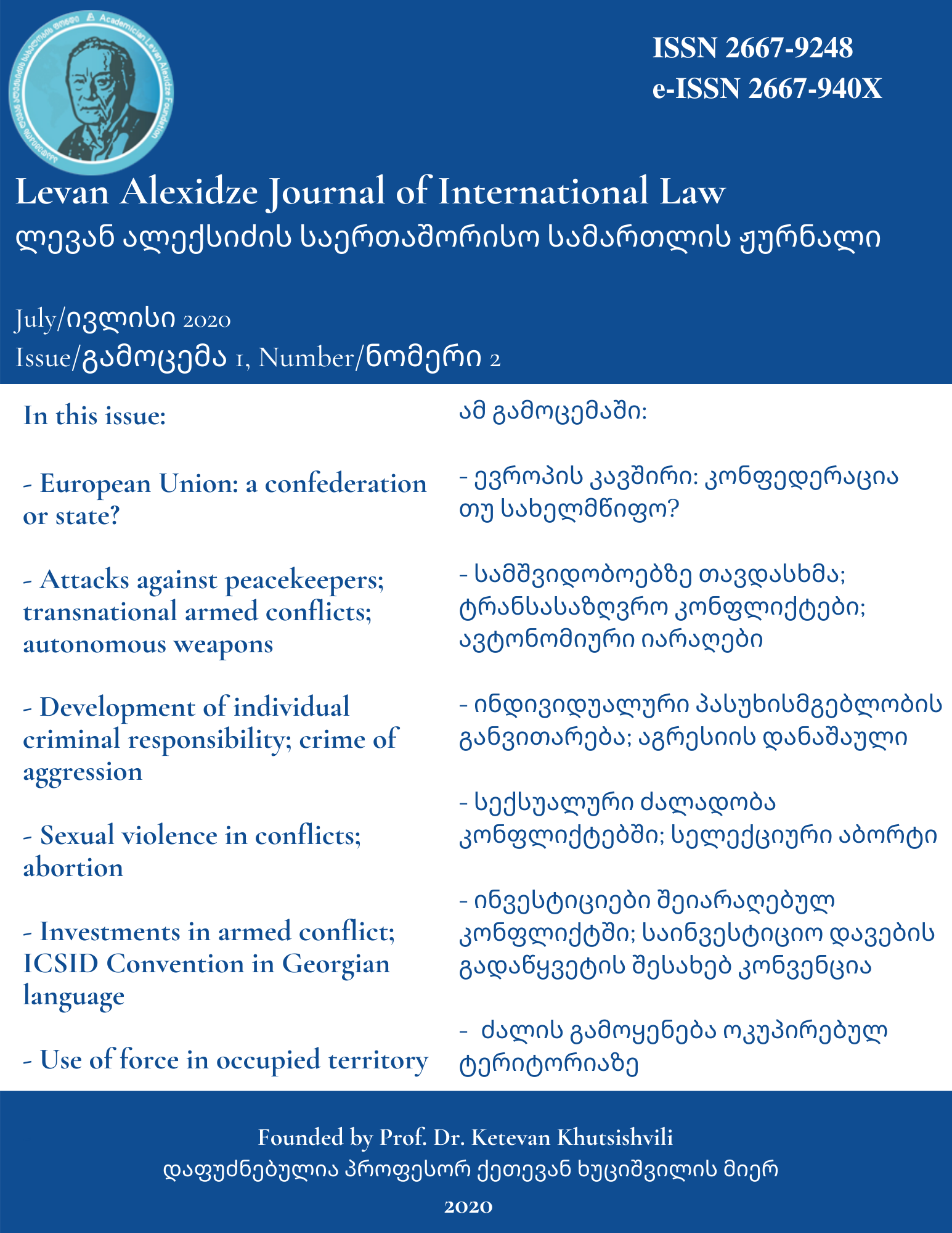 How to Cite
MESKHI, M. (2021). The Impact of the Nuremberg and Tokyo International Military Tribunals on the Establishment of the Principle of Individual Criminal Responsibility in the International Criminal Law. Levan Alexidze Journal of International Law (LAJIL) , 1(2). Retrieved from http://laf.ge/journals/index.php/test/article/view/19
License
Copyright (c) 2020 Levan Alexidze Journal of International Law (LAJIL)
This work is licensed under a Creative Commons Attribution-NonCommercial-NoDerivatives 4.0 International License.