The Plight of Children Born of Conflict-Related Sexual Violence and the Need for Their Human Rights Awakening
Abstract
Far beyond the commission of the act of violence itself, conflict-related sexual violence (CRSV) reverberates through generations – in the former Yugoslavia and Rwanda during the 1990s, tens of thousands of children were born of CRSV; and children continue to be born in Iraq, Nigeria, Colombia, DRC, Uganda… Dehumanising names for children conceived as a result of CRSV - 'children of shame', 'monster babies', 'dust of life'- are imperfectly perfect reflections of the plight of these children. This article argues that this vulnerable group urgently requires due consideration, specific measures, targeted reparations, and community initiatives. It is high time for the awakening of the rights of children born of CRSV.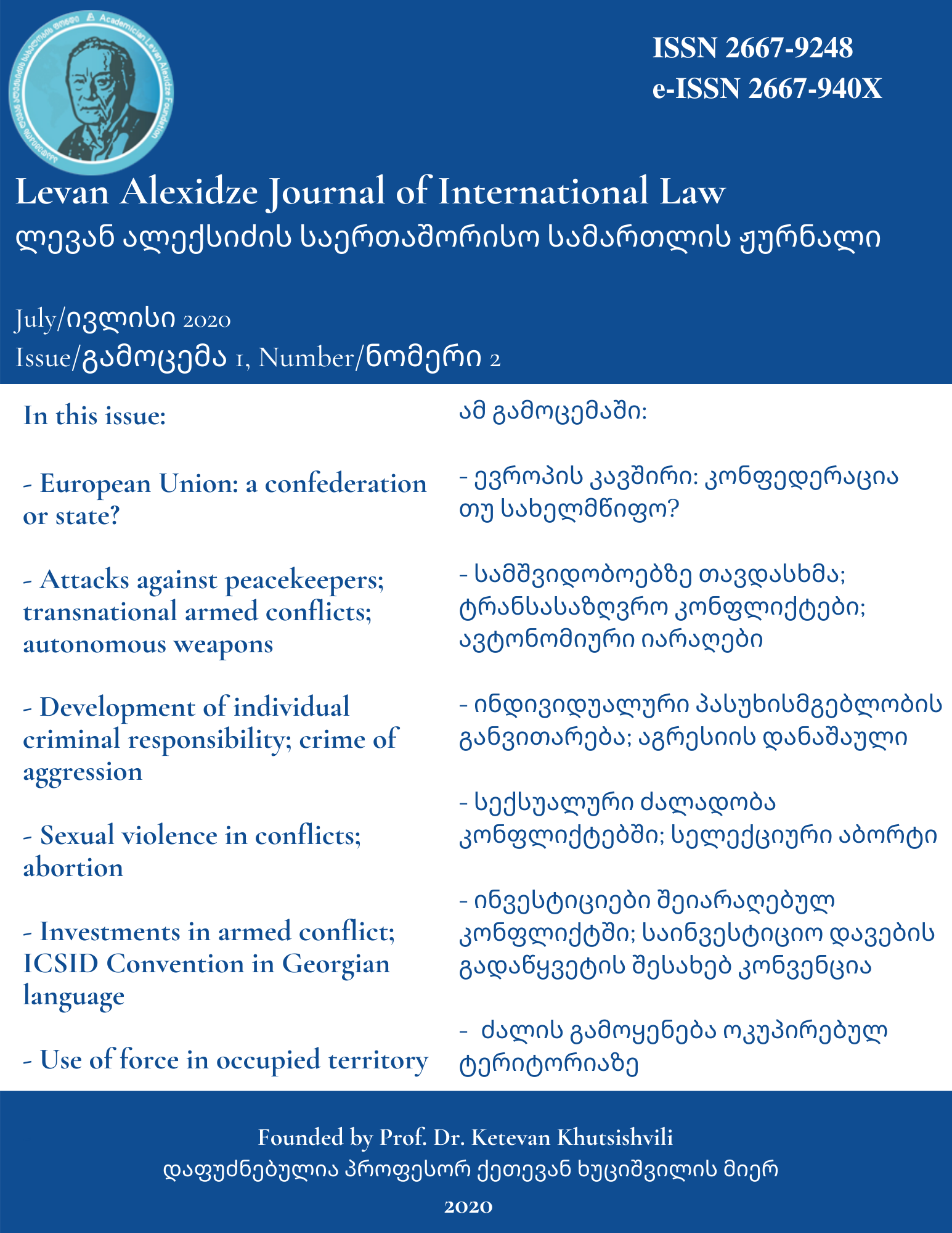 How to Cite
RUSEISHVILI, T. (2021). The Plight of Children Born of Conflict-Related Sexual Violence and the Need for Their Human Rights Awakening . Levan Alexidze Journal of International Law (LAJIL) , 1(2). Retrieved from http://laf.ge/journals/index.php/test/article/view/20
License
Copyright (c) 2020 Levan Alexidze Journal of International Law (LAJIL)
This work is licensed under a Creative Commons Attribution-NonCommercial-NoDerivatives 4.0 International License.