Foreign Investments: Legal Aspects of Protection by States During Armed Conflicts
Abstract
The purpose of this article is to examine the rules and regulations established by international law for the protection of foreign investment during armed conflict. In addition to discussing definitions of the concepts of investment and armed conflict, the article focuses on the status of investment treaties during an occupation regime and the commitment of the occupying power to protect foreign investment. In this context, and along with the analysis of case law, the example of Crimea will be discussed. The Article also analyzes the legal standards that are part of almost all the investment treaties and that create significant guarantees during armed conflicts. Moreover, since the goal of investors is to obtain financial benefits, the article analyzes the issue of compensation for damages as a result of armed conflict. Finally, the Article discusses the circumstances precluding the obligation of the state to protect the investment and state's responsibility for damage caused by armed conflicts.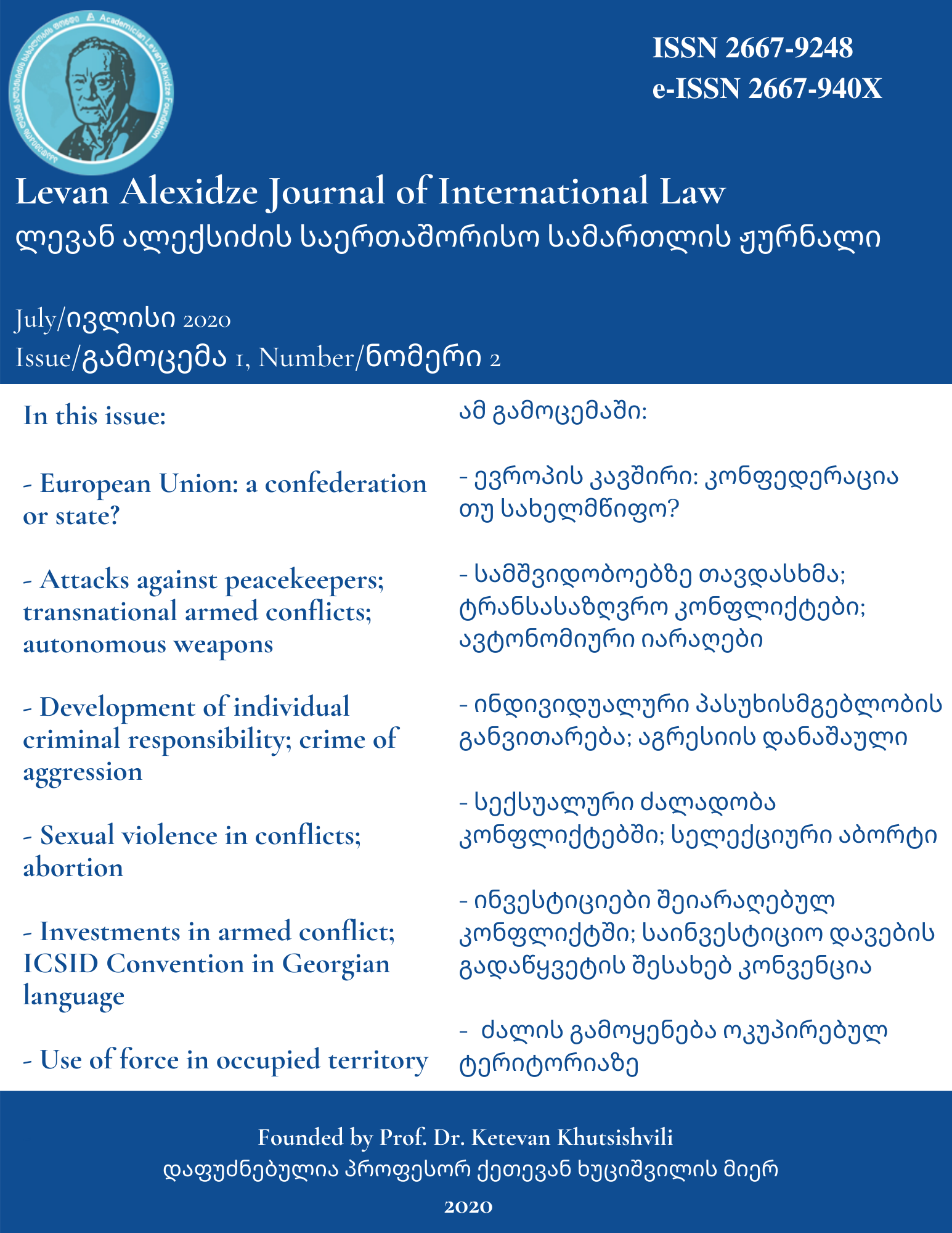 How to Cite
PIRVELI, L. (2021). Foreign Investments: Legal Aspects of Protection by States During Armed Conflicts . Levan Alexidze Journal of International Law (LAJIL) , 1(2). Retrieved from http://laf.ge/journals/index.php/test/article/view/22
License
Copyright (c) 2020 Levan Alexidze Journal of International Law (LAJIL)
This work is licensed under a Creative Commons Attribution-NonCommercial-NoDerivatives 4.0 International License.