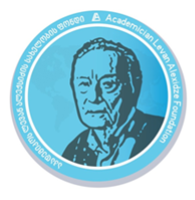 Levan Alexidze Foundation hosted Levan Alexidze Lecture 2022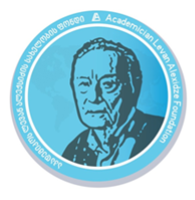 The Levan Alexidze Lecture 2022 was hosted by the Levan Alexidze Foundation on 20 December 2022. Professor James C. Hathaway delivered the fifth talk of the Levan Alexidze Lecture Series on the topic: Contemporary Challenges in Refugee Protection: Human Rights and State Perspectives. In the talk, James C. Hathaway, James E. and Sarah A. Degan Professor Emeritus at the University of Michigan Law School discussed the issues of non-refoulement, jurisdiction, shared responsibility and liability in this respect. The talk brought up essential elements related to the supervision of the Refugee Convention and touched upon elements of protection of asylum seekers when it comes to queer cases.
The Levan Alexidze Lectures Series was established by Professor Ketevan Khutsishvili in 2019, to advance Academician Levan Alexidze's professional legacy and promote Georgia's International Law school.
The inaugural Levan Alexidze lecture was led by Professor Rick Lawson, Professor of European Human Rights Law and a former Dean of Law School at Leiden University, on 16 December 2019.
The inaugural lecture was followed by a second Levan Alexidze lecture hosted by the Foreign Affairs of Georgia on 25 December 2019. Deputy Minister of Foreign Affairs Khatuna Totladze and Prof. Dr. Ketevan Khutsishvili delivered the lecture Academician Levan Alexidze and the development of International Law school in Georgia.
The Levan Alexidze Lecture, the third of its kind, organized by the Levan Alexidze Foundation on 14 December 2020 (on zoom due to the COVID-19 pandemic) was delivered by Teimuraz Antelava, former student of Levan Alexidze and presently Senior Advisor to IDLO, introducing the audience to the theoretical fundamentals of International Law.
The Levan Alexidze Lecture 2021, the fourth of the series, was hosted by the Levan Alexidze Foundation in a hybrid format in Sheraton Grand Tbilisi Metechi Palace and via zoom on 20 December 2021. Professor Marcel Brus of the University of Groningen delivered the fourth talk of the Alexidze Lecture Series on the topic: Sustainability and International Law in the Anthropocene.
The Levan Alexidze Foundation was established in 2019 after the passing away of the eminent Georgian scholar and patriot to encourage research and explore international law to strengthen democracy and to further human rights. Former students and closest collaborators of Professor Alexidze until his untimely passing away, established the Foundation and are the moving force in initiating, planning, organizing, and implementing all events with the valuable cooperation of the friends of Levan Alexidze from all walks of life and the young generation of Georgian lawyers.